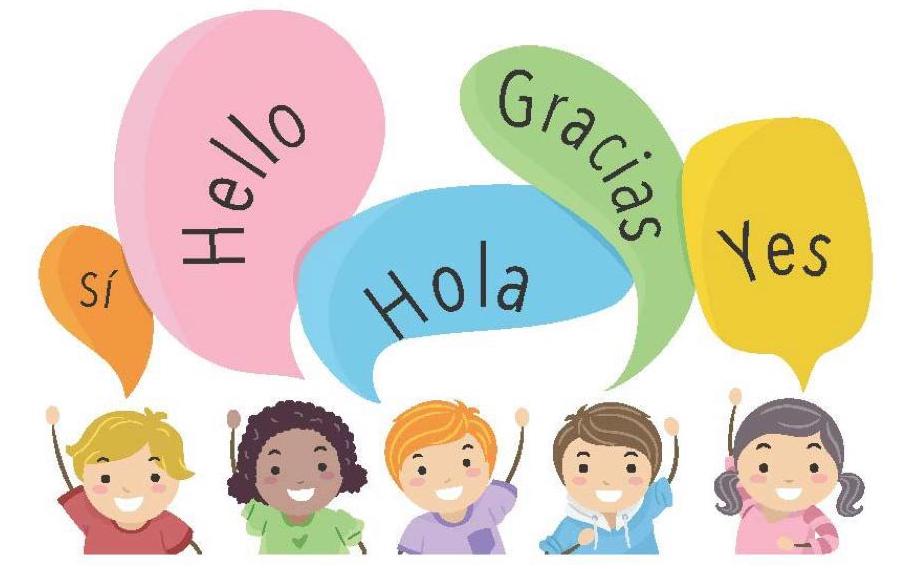 Spanish is one of the most spoken languages in the world with some estimates reaching up to 550 million Spanish-speakers world wide. This means there is a potential for millions of friends, career prospects on different continents, and the ability to explore many unique cultures and histories. 
Does your child not know Spanish at all? Or has already at some point started learning it? Or maybe he/she already speaks it fluently? In any case, we have a program for any age and level of Spanish. Similarly, we offer lessons for parents who would like to learn a new language along with their children.
We combine many teaching methods into our program including games, captivating videos, and the reading of many interesting texts. There is no boring lesson in our program.
A1 (Beginner/Principiante)
The goals of this course are as follows: understand, use, and incorporate basic words into conversation; greetings; asking questions both orally and in writings; asking for help.
A2 (Elementary/Elemental)
A student at level A2 can understand more complex conversations and can respond to questions in a more detailed manner both in writing and speech. Comprehension, understanding, and retelling of text is practiced on subjects like hobbies, family, shopping, school, etc.
B1 (Pre-Intermediate/Pre-intermedio)
At this level it is assumed that the students have a knowledge of literary Spanish, different styles, and their successful applications to specific circumstances and situations. The child will acquire skills like the ability to tell about your plans, opinions, as well as thoughts on almost any topic that does not require specific professional vocabulary. 
B2 (Upper-Intermediate/Intermedio superior)
Students with the knowledge of Spanish at the B2 level are able to understand the content of complex texts on abstract topics, very specialized texts. In addition, the speed of speaking and the vastness of the vocabulary allows students to communicate with native speakers without much significant difficulties for either party. The students are able to express their point of view on any topic and can argue/discuss it in both an oral and written way. Similarly, students can easily watch movies, shows, and understand the themes of both.
C1 (Advanced/Avanzado) 
An advanced student understands large and complex tests that include a variety of topics. He/she is able to spontaneously and at a fast pace. Furthermore, the students can use scientific and professional vocabulary, can read and listen to any speech or text and rarely uses a dictionary. 
Any lessons for adults need to be confirmed.